Bundaberg Compensation Lawyers
Our Bundaberg Compensation Lawyers are legal experts who specialise in compensation law. At ROC Legal, our primary focus is to get compensation for people who have been injured at work, on the roads or in a public place.
Check if You Can Claim Compensation
At ROC Legal, we've been helping Queenslanders receive compensation and lump-sum payouts! Get our help today! 
Why Choose Our Bundaberg Compensation Lawyers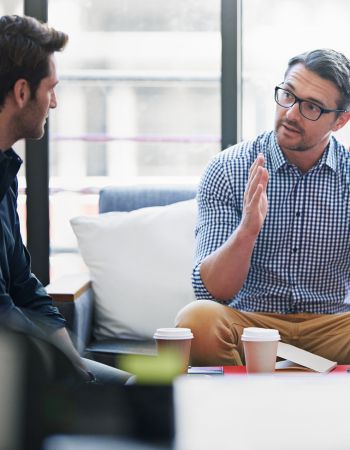 ROC Legal is a law firm with a team of experienced Bundaberg compensation lawyers who are committed to providing personalised and expert legal representation in all compensation claims. We understand the complexities of compensation common law claims and are dedicated to guiding our clients through every step of the process and getting them the compensation they deserve.
If you have been injured at work, on the roads, or in a public place seeking legal advice and representation from Bundaberg compensation lawyers is crucial to navigate the intricate process of compensation common law claims. Understanding the claim process, entitlements, time limits, and of course, having a team like ROC Legal by your side is vital to securing the compensation you are entitled to. Don't face the challenges alone – consult with the experts at ROC Legal today.
Check now if you're eligible for compensation! 
Find out now if you can claim compensation.  Your online check only takes a couple of minutes.
Compensation Claim Process
Compensation claims in Queensland are designed to provide financial compensation to individuals who have suffered injuries or losses due to the negligence or wrongful actions of others. These claims are governed by the Queensland legislation and legal principles that have been established through years of legal precedent.
When one is injured or experiences losses through no fault of their own, they are entitled to seek compensation for various damages endured. This can include physical and emotional pain and suffering, medical expenses, loss of earnings, and other related costs.
Queensland's compensation claims system is based on the principle of negligence, which holds that individuals or organisations have a duty of care towards others. When this duty of care is breached, and it results in harm or loss to another person, the injured party has the right to seek compensation.
The legislation governing compensation common law claims in Queensland is comprehensive and covers a wide range of scenarios. It includes provisions for injuries sustained in road accidents, workplace accidents, public liability accidents, institutional abuse, and more. This ensures that individuals who have suffered harm or loss due to the negligence of others have a legal avenue to seek redress.
One crucial aspect of compensationclaims in Queensland is the concept of contributory negligence. This means that if the injured party is found to have contributed to their own injury or loss, the amount of compensation they receive may be reduced. The court will assess the extent to which the injured party's actions or omissions contributed to the harm suffered.
The compensation common law claim process involves several stages, beginning with the initial consultation with a qualified compensation lawyer. During this consultation, the lawyer will assess the viability of the claim and determine its potential value.
Once it has been established that the claim has merit, a lawyer at ROC Legal will proceed with gathering evidence, including medical reports, witness statements, and any relevant documentation. This evidence will be crucial in establishing the negligence or wrongdoing of the party responsible for the injury or loss.
Following this, ROC Legal will prepare and lodge the formal claim with the relevant insurance company or organisation. Negotiation and settlement discussions may take place at this stage, with the aim of reaching a fair and just outcome for the injured party.
In the event that a settlement cannot be agreed upon, the matter may proceed to litigation. ROC Legal will prepare the necessary legal documents, including a statement of claim and other legal documents. Rarely do these matters go before a Court.
It is important to note that the compensation claim process can be complex and time-consuming. It requires a thorough understanding of the legal system, as well as the ability to navigate through various stages and procedures. A skilled and experienced compensation lawyer from ROC Legal can provide invaluable guidance and support, helping the injured party navigate through the process and maximize their chances of a successful outcome.
Compensation Common Law Entitlements
Compensation common law entitlements cover various aspects of an individual's injury or loss. These can include:
General damages: Financial compensation for pain, suffering, and loss of enjoyment of life experienced as a result of the injury.
Special damages: The reimbursement of past and future medical expenses, rehabilitation costs, loss of earnings, and other out-of-pocket expenses incurred due to the injury.
Loss of earning capacity: Compensation for the impact the injury has on the injured party's ability to earn income in the future.
Other economic losses: Additional financial losses resulting from the injury, such as the cost of modifications to the individual's home or vehicle to accommodate their new circumstances.
These entitlements aim to provide individuals with the financial means to rebuild their lives and move forward after an accident or injury.
Time Limits
It is crucial to be aware of the time limits imposed for compensation common law claims in Queensland. Generally, an injured party has three years from the date of the injury to initiate legal proceedings. However, it is advisable to seek legal advice as soon as possible to ensure all necessary steps are taken within the required timeframe.
Delaying legal action may result in the forfeiture of the right to claim compensation, underscoring the importance of promptly engaging the services of experienced ROC Legal, Bundaberg compensation lawyers to protect one's rights and interests.
No Win-No Fee Compensation Claims
ROC Legal, Bundaberg compensation lawyers, understand the financial strain injury victims may face when pursuing legal action. To alleviate this burden, ROC Legal offers clients the option of a no win-no fee arrangement. This means that clients only incur legal fees if their claim is successful and they receive compensation.
This approach empowers individuals to seek legal recourse without the worry of further financial stress, allowing them to focus on their physical and emotional recovery.
We're compensation legal experts, and we're waiting to take your call.
Get in touch with the legal professionals who care at ROC Legal on

"It's been a journey, but your professionalism and advice have been really appreciated. You've made what is never an easy process to go through simple, thorough, and successful. I really appreciate the time and effort you put into my case, just being able to pick up the phone and call when I needed advice or something clarifying was something that really helped me through the process. I will have no hesitation passing on your details to any friends/contacts should they ever need representation."
– Matt

"I am so grateful to you, Rob, having made this amazing win a reality. Your professionalism was impeccable. Your steadfast support made it all possible. Without it I might well have given up. I can live now my retired life with more peace, more financial flexibility and less emotional baggage. Wishing you all the success you richly deserve and accolades coming your way in the future. I am forever grateful."
– Harald

"Thank you for the legal advice and help throughout the year I suffered. You are a very strong person that I trusted to listen to my story and what I went through. Thank you from the bottom of my heart."
– Kym
We confidently back ourselves to represent you with a No Win, No Fee guarantee.
If a loved one, or someone who was financially supporting you has died, and you have not received 'adequate provision', it is possible to challenge the estate (whether there was a will or not). The person challenging an estate is referred to as the 'applicant' or 'plaintiff' and the legal term for this type ofRead More »I have been left out of an estate. What can I do?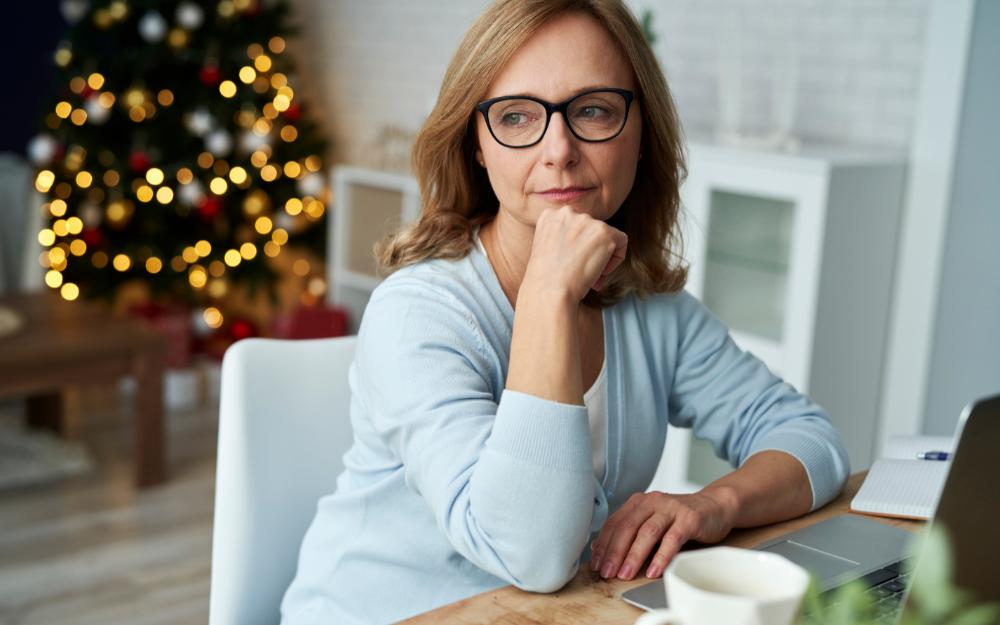 When it comes to personal injuries in Queensland, understanding the process of making a Compulsory Third Party (CTP) claim and the support available through the National Injury Insurance Scheme (NIISQ) is crucial. Understanding CTP claims for personal injuries In Queensland, the Compulsory Third Party (CTP) insurance scheme provides coverage for personal injuries caused by motorRead More »CTP Claims in Queensland and the National Injury Insurance Scheme ('NIISQ')
What is a journey claim? In Queensland, a journey claim refers to a legal right that allows workers to seek compensation for injuries sustained during a journey to and from their workplace. These journeys can include commuting between home and work, traveling to off-site meetings, or running work-related errands. Under the Workers' Compensation and RehabilitationRead More »What is a Journey Claim in Queensland?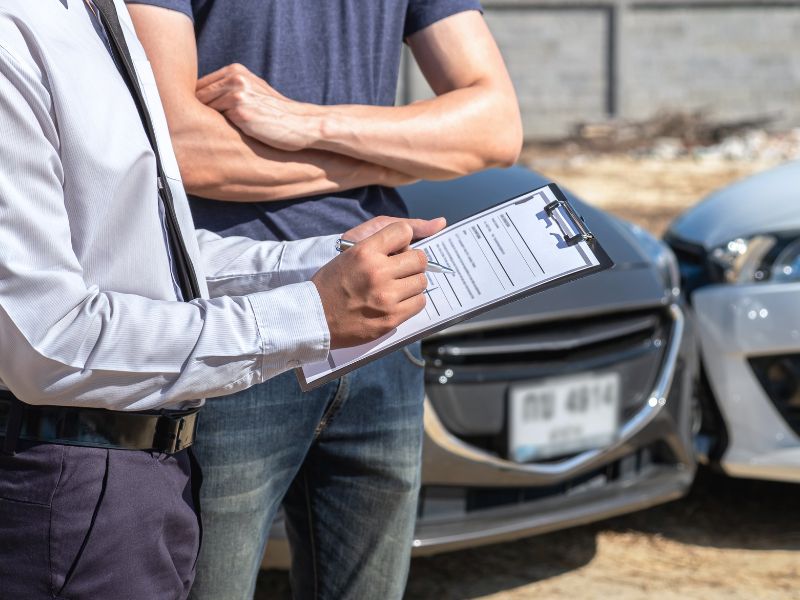 We're compensation legal experts, and we're waiting to take your call.
Get in touch with the legal professionals who care at ROC Legal on