Robert O'Neil is the Legal Practitioner Director & Principal of ROC Legal.
He offers extensive experience in compensation litigation, having worked in both plaintiff and defendant compensation & insurance claims. This gave him in-depth knowledge of how to get results in compensation claims.
Robert's expertise stems from his experience with compensation cases. Before starting ROC Legal, Robert was a Branch Manager at Shine Lawyers. Prior to that, he worked for Suncorp Insurance in the Compulsory Third Party (CTP) Injury Claims division. Robert also served as a Queensland Police Officer in Rockhampton and Mackay. These experiences shaped Robert's comprehensive understanding of compensation law, including the best options available for each type of case.
Outside of work, Robert is an avid swimmer, having previously competed at national level swimming events. He's currently training for open water distance swimming events.
Qualifications:
Juris Doctor (DJUR), recipient of Dean's Award for outstanding academic achievement in law
Graduate Diploma of Legal Practice (with Merit)
Bachelor of Business (majoring in management)
Check Robert's LinkedIn profile to find out more about him.
The ROC Legal Point of Difference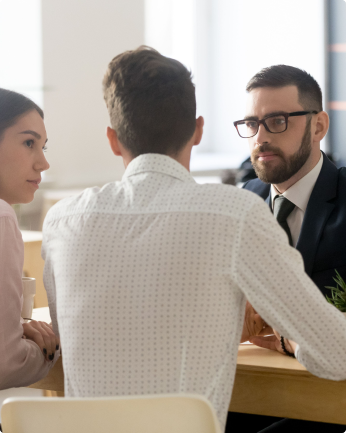 When you're going through a potentially difficult time and working through a situation that has required compensation, we know that this can be tough. The last thing we want to do is further complicate your situation by not being prompt with responses, or not giving you the information you need.
When you contact us at ROC Legal, you will speak to a real person and will get confidential legal advice from people who care. And if you get in touch and leave us a message, we'll get back to you on the same day.
Don't spend any more time stressing or worrying about the outcome of your compensation case; get in touch. Our compensation lawyers can speak with you in person and offer individual legal services that aim to give you the best possible outcome.
We're compensation legal experts, and we're waiting to take your call.
Get in touch with the legal professionals who care at ROC Legal on